Top 10 award-winning world whiskies
Countries such as Australia, India and Taiwan are shining a spotlight on the world whisky category with producers offering high-quality and innovative bottlings. We present the products that grabbed the top accolades from our latest blind tasting.
The Spirits Business held its annual World Whisky Masters last month. The competition was held in a new format due to Covid-19 with the judges tasting the expressions in their own homes to maintain physical distancing. As with a number of our competitions this year, Wine Sorted packed and sent the bottles anonymously to judges' houses to ensure the whiskies were tasted blindly. The competition was judged by Billy Abbott, ambassador at The Whisky Exchange, and Melita Kiely, editor of The Spirits Business.
The competition assessed entries from outside of traditional whisky-making countries such as Scotland, Ireland and the US. From Australia and Japan to England and Wales, the competition proved there was high-quality whisky to be found across the world with a large number of Master, Gold and Silver medals awarded.
To shine a light on some of the high-quality bottlings on offer, The Spirits Business has picked out some of the products that scored Master and Gold medals in the World Whisky Masters 2020.
Click through the following pages to see 10 of the highest-scoring bottlings from this year's competition.
Lark Classic Cask
Price: AU$179 (US$127.50)
In the Australasia: Blended flight, Lark Classic Cask won a Gold medal for its "piney nose, thick and porridge‐like body, with sharp berry notes and fruitcake batter".
Bottled at 43% ABV, the expression is produced by Tasmania's Lark Distillery. It is double-distilled in copper pot stills and aged in small casks.
Gulliver's 47 English Single Malt Bourbon Cask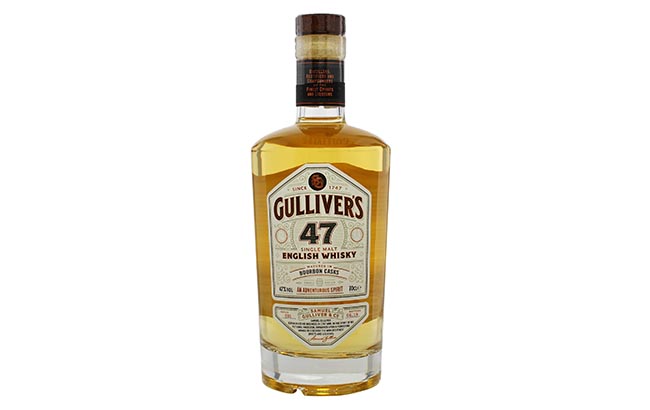 Price: £58 (US$75)
A super‐premium flight of European single malts (excluding Ireland and Scotland) resulted in a Master medal for Gulliver's 47 English Single Malt Bourbon Cask.
The judges enjoyed aromas of "burning leaf" on the nose and "sweet mint and toffee" building on the palate. "Very Islay‐ like," said one judge. "If you'd given me this entirely blind, I'd have said it was a very young, very good Islay whisky. Excellent balance of smoky sweetness, minerality, it was excellent. This is a great everyday whisky, a classic Highball whisky."
Gulliver's 47 is an English single cask, single malt whisky distilled in Norfolk at The St George's Distillery and matured in ex-Bourbon casks.
Starward Nova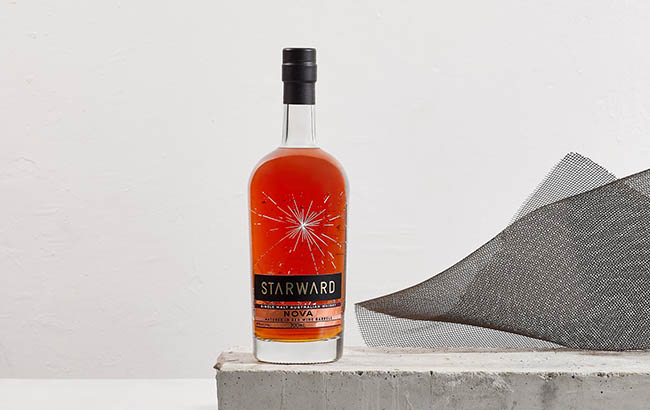 Price: £50 (US$65)
Australian producer Starward secured four Gold medals in the Australasia: Single Malt – Super Premium flight, including one for its Nova expression.
Judges described the whisky as having "buttered toast and black pepper" on the nose, along with "chocolate covered fruit jelly" on the palate.
Nova is matured exclusively in red wine barrels from wineries making Australian Shiraz, Cabernets and Pinot Noirs. The single malt whisky is double-distilled using Australian malted barley.
Kavalan Solist Vinho Barrique Single Cask Strength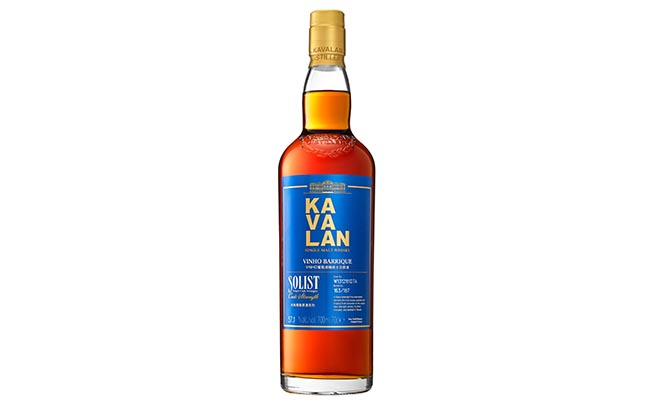 Price: £198 (US$258)
Kavalan Solist Vinho Barrique Single Cask Strength whisky with flavours of "candied orange peel and rich spiced toffee palate" secured a Master medal in the Asia (excluding Japan and India) flight.
The product also walked away with the top award of Taste Master following a retaste of the Master medallists.
"It had this almost savoury, aromatic note that reminded me of clove‐studded oranges," one judge said. "It had a slightly musky note and was doing something very different, but then leading into a toffee‐style palate. Just an exceptional whisky."
Produced by Taiwanese distiller Kavalan, Vinho Barrique is part of the distillery's Solist series and is fully matured in used American oak wine barrels that have been toasted and re-charred.
It is made using the shaved, toasted and re-charred (STR) technique, which was developed by the late Dr Jim Swan and Kavalan in Taiwan in 2006.
Umiki Whisky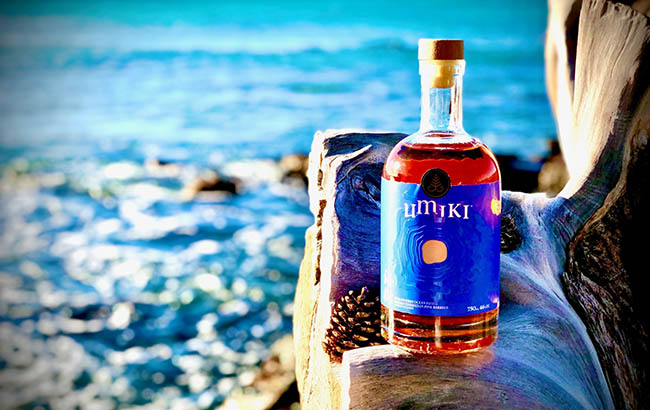 Price: US$46
Blended Japanese expression Umiki Whisky was awarded a Gold medal for its "spicy nose and creamy palate" with "jelly notes developing".
Produced by Yoshino Spirits Co, the expression is thought to be the world's first ocean-infused whisky finished in pine barrels.
To make the whisky, water from the Pacific Ocean is blended with Japanese ocean-side malt whiskies and grain whiskies. The liquid is then finished in Japanese pine barrels.
Stará Myslivecká Single Barrel Bourbon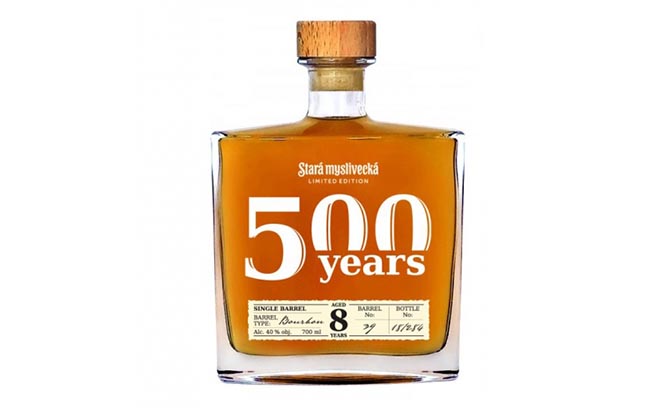 Price: US$85
In the European single grain tasting, a Master medal went to Stará Myslivecká Single Barrel Bourbon. The whisky was praised for its "rich toffee nose with a touch of orchard fruit", which led to "fresh apple, creamy notes and a background of chocolate" on the palate.
"I was very surprised and I was very impressed," said one judge. "It wasn't what I expected from a single grain whisky, it had this herbal minty flavour, a creaminess, but also fruit."
Bottled at 40% ABV, the whisky is produced by Green Tree Distillery in the Czech Republic.
Penderyn Myth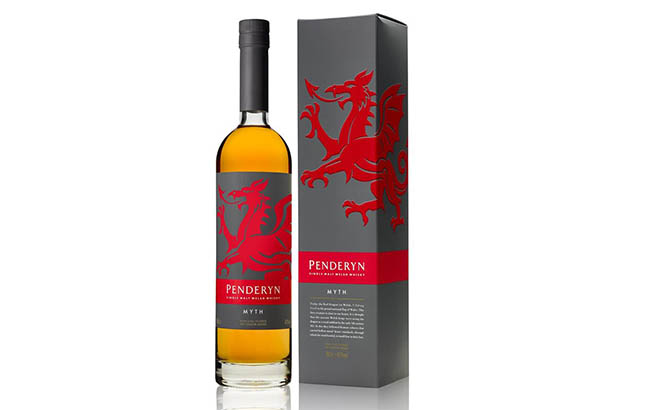 Price: £35.20 (US$46)
A flight of single malts from Europe (excluding Ireland and Scotland) saw Welsh whisky producer Penderyn pick up two Golds for its Myth and Celt expressions.
Myth was described as having a "creamy palate with more barley sugar notes". Bottled at 41% ABV, Myth is a single malt whisky matured in a range of ex-Bourbon and rejuvenated oak casks.
Paul John Oloroso Select Cask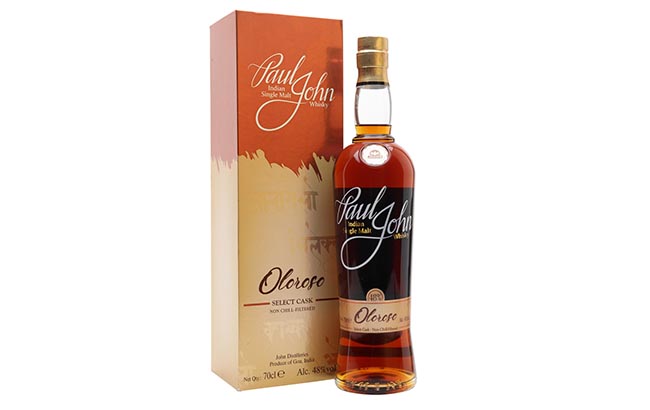 Price: £75 (US$98)
India's John Distilleries took home a Master medal in the India: Single Malt flight for Paul John Oloroso Select Cask Indian Single Malt.
One member of the panel said: "The balance is the thing that pushed it above the other whiskies. It has very large Sherry character, but it didn't get overwhelmed. It still had some creaminess and vanilla custard-type notes; you could pull out lots of different flavours. The ABV was spot on and the intensity of flavour was perfect."
The whisky has been finished in oloroso Sherry casks before being bottled as part of Paul John's Select Cask range.
Kavalan Podium Single Malt Whisky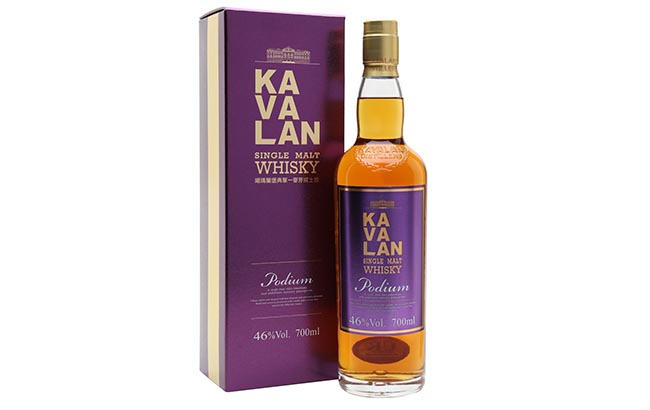 Price: £70 (US$91)
One of seven Master medallists from Kavalan in the Asia (excluding Japan and India) flight was Kavalan Podium Single Malt Whisky with its notes of "tropical fruit, mango and oak".
Kavalan Podium is aged in a combination of virgin oak and refill casks. Taiwanese distiller Kavalan also grabbed 14 Gold medals and two Silver medals in the flight.
Archie Rose White Rye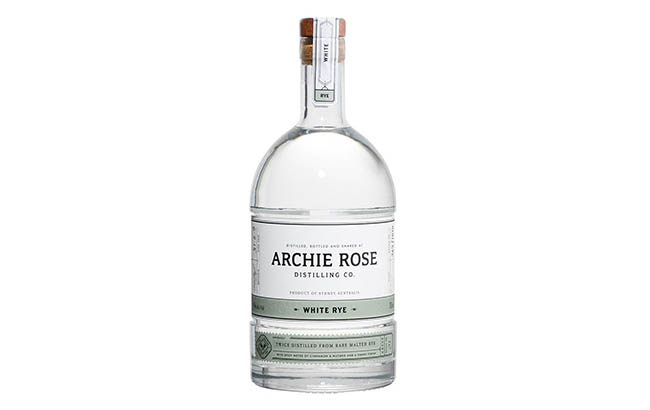 Price: AU$99
Australian spirits producer Archie Rose grabbed a Gold medal for its White Rye whisky.
The whisky was said to have a "rich cereal nose with sharp orchard fruit (slightly stewed)", leading to a "crisp" palate with the "fruit from the nose and a touch of marshmallow".
Source: https://www.thespiritsbusiness.com/2020/08/top-10-award-winning-world-whiskies-2/